Welcome to our Metaverse Policy Lab Newsletter!
Our newsletter aims to provide a summary of important metaverse policy developments and share interesting thought leadership that we've come across, as well as events that we think you should consider attending.
Metaverse-related policy developments – what do governments and policymakers have to say?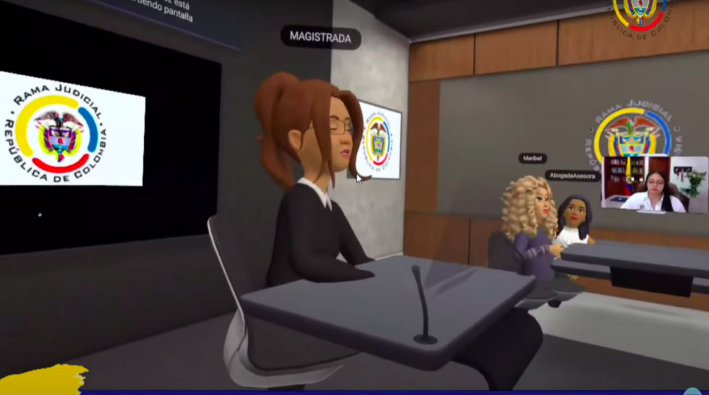 Colombian court steps into the metaverse: History was made in Colombia earlier this month as a court hearing was conducted using Meta's Horizon Worlds technology. Avatars were used to represent the participants, with verification numbers used as proof of identity. 2,500 citizens watched the proceedings on YouTube. Feedback was largely positive, with viewers highlighting the convenience that a virtual space offers compared to physical courts. Some argued that the technology offered minimal advantages over traditional video links, while the inability to analyse the psychological traits of the participants was highlighted as a limitation.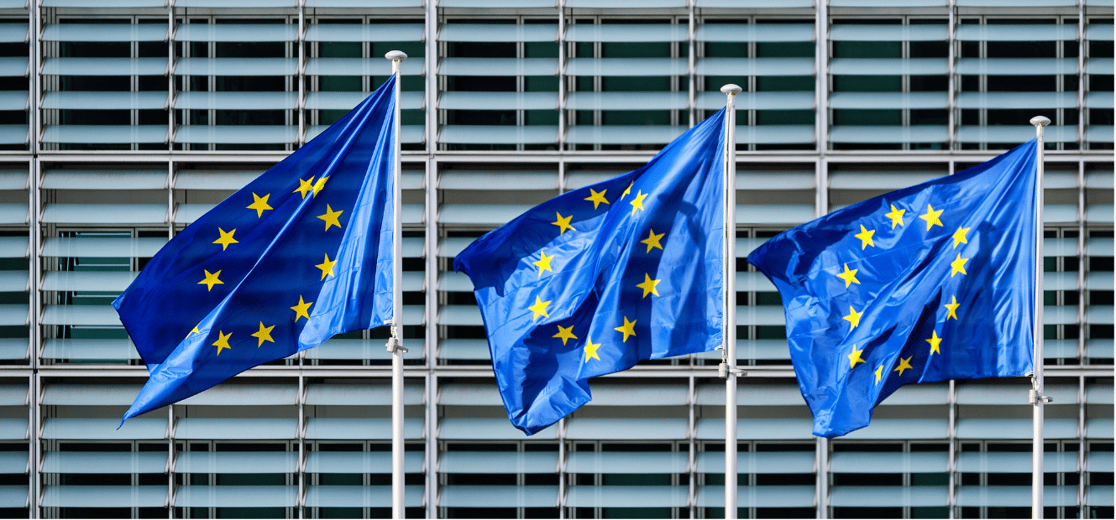 European Commission launches connectivity consultation: The European Commission has launched a 12-week consultation to explore views on potential developments concerning the connectivity sector and its infrastructure. The consultation aims to gather perspectives on the evolution of the technological and market landscape, as well as the infrastructure and investment levels that Europe requires to become a global leader in digital transformation. The Commission has positioned the consultation as part of an open dialogue with all stakeholders, highlighting the need for those who stand to gain from digital transformation to contribute the requisite levels of investment. All interested companies, organisations, and individuals are invited to complete the survey, with a particular focus on quantitative data. The Commission's Director of Data, Yvo Volman, recently stated that the EU should focus on user safety and data privacy when considering how to regulate the metaverse.
Orlando creates 2,500 metaverse jobs: The mayor of Orlando, Florida, has announced the creation of 2,500 new jobs as part of efforts to establish the city as the metaverse's 'MetaCenter'. The roles, which include software development, operations management, and network architecture, aim to bolster Orlando's position as a tech hub. A digital twin of the entire city has been created to highlight its digital potential, while local companies including Disney, Red 6, and BrandXR are working to develop VR/AR experiences. Orlando has seen a 46% growth in tech firms since 2015.
New York court makes landmark ruling on NFTs: A court in New York has ruled that NFTs don't constitute protected speech under the First Amendment. Hermès International SA brought a case against digital artist Mason Rothschild after the latter sold 100 'MetaBirkin' NFTs depicting the company's famous luxury handbag in 2021, only with a cartoonish fur covering instead of leather. In a landmark ruling on tokens' status under intellectual property law, a federal jury ruled that Rothchild's tokens violated Hermès' 'Birkin' trademark, awarding the company USD 133,000 in damages. Rothchild argued that the NFTs were equivalent to Andy Warhol's prints of Campbell's soup cans and had the same right to make money from the sales. Hermès is one of many fashion brands planning to launch its own NFTs in the near future.
What's happening from an industry perspective?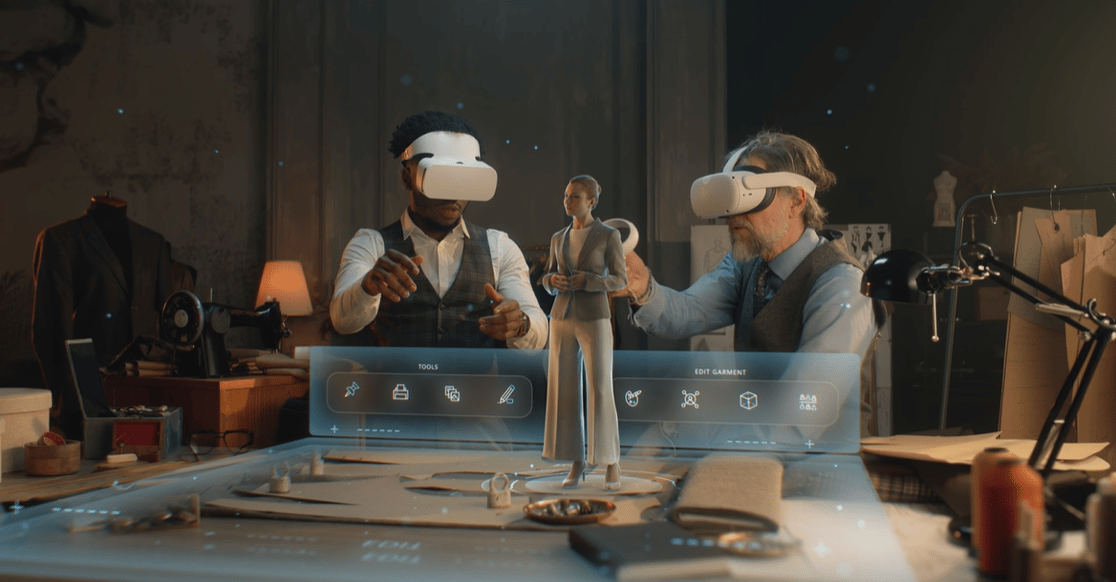 Metaverse use case studies: Three broad categories of the metaverse have been identified by experts. The first is the consumer sector, which includes immersive retail experiences, as well as media, entertainment, real estate, and banking. Value derived in this sector will depend on personality types. The second category is enterprise, which entails how the metaverse can be used in business, such as for recruitment, onboarding, and training processes, as well as client and employee meetings. Finally, there is the industrial metaverse, which used augmented reality and digital twins to expand outside operations in sectors such as healthcare, logistics, and construction. Examples include augmentation in surgery and virtual supply chains to detect where efficiencies can be made.
Privacy concerns raised over US research: Concerns have been expressed over a study from the University of California, Berkeley, that found VR users can be individually identified within 100 seconds by tracking their head and hand movements. Researchers found that users could be singled out from a pool of over 50,000 users through their biomechanics, with some experts comparing the accuracy of the results to fingerprint recognition and stressing the importance of protecting this data. The European Commission's first citizens' assembly on virtual worlds took place this past weekend in Brussels.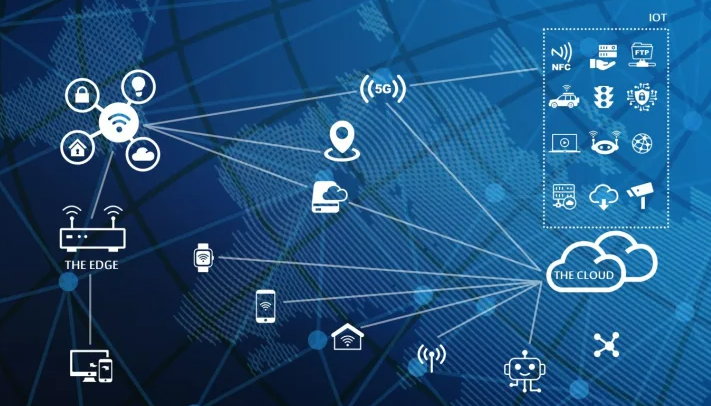 Edge computing's importance to the metaverse: The success of the metaverse will increasingly hinge on edge computing and networking developments, according to industry experts. To create seamless interactions that eliminate latency, systems must respond in real-time to gestures and actions. Reliability and availability issues will deter user engagement, necessitating local data centres that offer ultra-fast network speeds. Optimised service function chaining can be achieved through cloud-native infrastructure, which can process vast amounts of data while improving cost and power efficiencies by automating network traffic flows. Edge, caching, and devices will all play crucial roles in delivering immersive user experiences.
What should you be reading?

Access Partnership's Tech Policy Trends 2023 considers the metaverse's regulatory future: From inclusion and moderation to cybercrime, Access Partnership's annual Tech Policy Trends report identifies the cross-cutting best practice guidelines needed for metaverse-related technology this year as regulators gear up to legislate virtual worlds. The report explores how metaverse-related tech like AI should and will evolve, making a series of predictions on issues including how corporations plan to amend their metaverse strategies and which use cases are most likely to sway public opinion.

William Webb considers the implications of ChatGPT: Access Partnership CTO William Webb has published an article for GovInsider comparing the launch of ChatGPT to other transformative technologies, such as the Internet or the iPhone. The article discusses the technology's inner workings, compares it to existing chatbot technologies, and considers future challenges and limitations. It also provides insight regarding ChatGPT's potential impact on the public sector, as well as wider regulatory implications.

Access Partnership report explores AI accountability methods: Developed in partnership with Workday, Access Partnership's report, 'Impact Assessments: Supporting AI Accountability & Trust', outlines the three main AI accountability frameworks – algorithmic impact assessments (AIAs), third-party auditing, and conformity assessments – to explain why AIAs should become the global standard. The report provides a detailed technical overview of existing and emerging processes, as well as recommendations for policymakers on how to proceed.
What should you be attending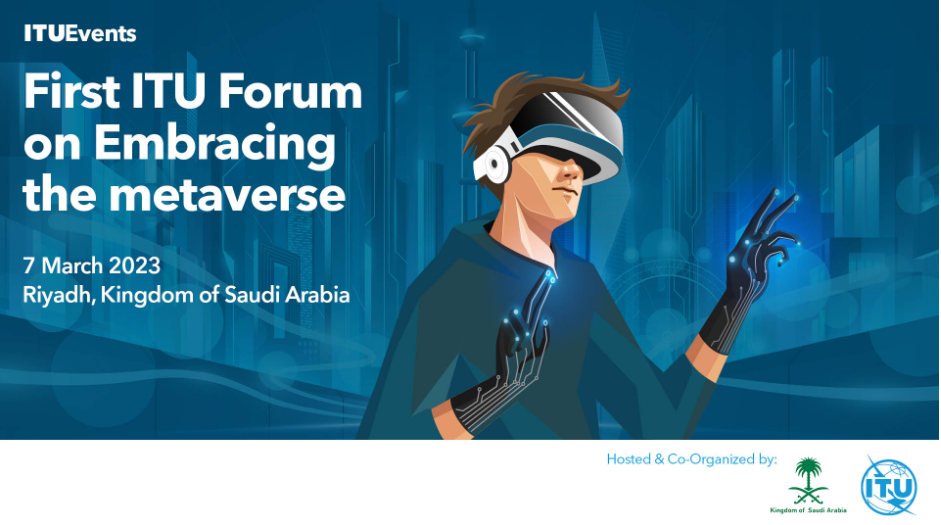 First ITU Forum on embracing the metaverse & first meeting of the ITU-T Focus Group on the metaverse: The International Telecommunication Union (ITU) and the Saudi National Cybersecurity Authority (NCA) have organised the first ITU Forum on Embracing the Metaverse, which will take place on 7 March 2023 in Riyadh, Saudi Arabia. The forum, hosted by the NCA, will be an in-person event with remote participation.
The first meeting of the ITU-T Focus Group on the metaverse will kick off after the forum, running from 8-9 March 2023 at the same venue. The focus group will analyse the technical requirements of the metaverse to identify fundamental enabling technologies in areas ranging from multimedia and network optimisation to digital currencies, the Internet of Things, digital twins, and environmental sustainability.
Participation in both events is open to ITU Member States, Sector Members, Associates, Academic Institutions, and any individual from a country that is a member of ITU and who wishes to contribute to the work. Participants can register for the ITU Forum (7 March) and the ITU-T Focus Group meeting (8-9 March) using the link below. Access Partnership's experts will be following the event.

ITU's Global Symposium for Regulators: The Global Symposium for Regulators (GSR-23), the ITU's annual event that brings together regulators of ICTs, is convening this year in Sharm el Sheikh, Egypt, from 5-8 June. This year's theme is 'Regulation for a Sustainable Digital Future'. The last session of the Symposium is dedicated to discussions around the metaverse and the role of ICT regulators regarding access, interoperability, digital accessibility, safety and security, and child online protection, among others. The session will be followed by a keynote from Seizo Onoe, Director of ITU's Standardization Bureau, where the ITU's Focus Group on the metaverse is hosted.
If you would like to subscribe to our news alerts, please click here.
Contributors:
Middle East – Anja Jeanette Haga Engen
ITU – Gökhan Tok
US – Luca Patriniche
Editorial assistance – Phil Constable
Marketing support – Luca O'Neill
Head of Metaverse Policy Lab – Melissa Govender